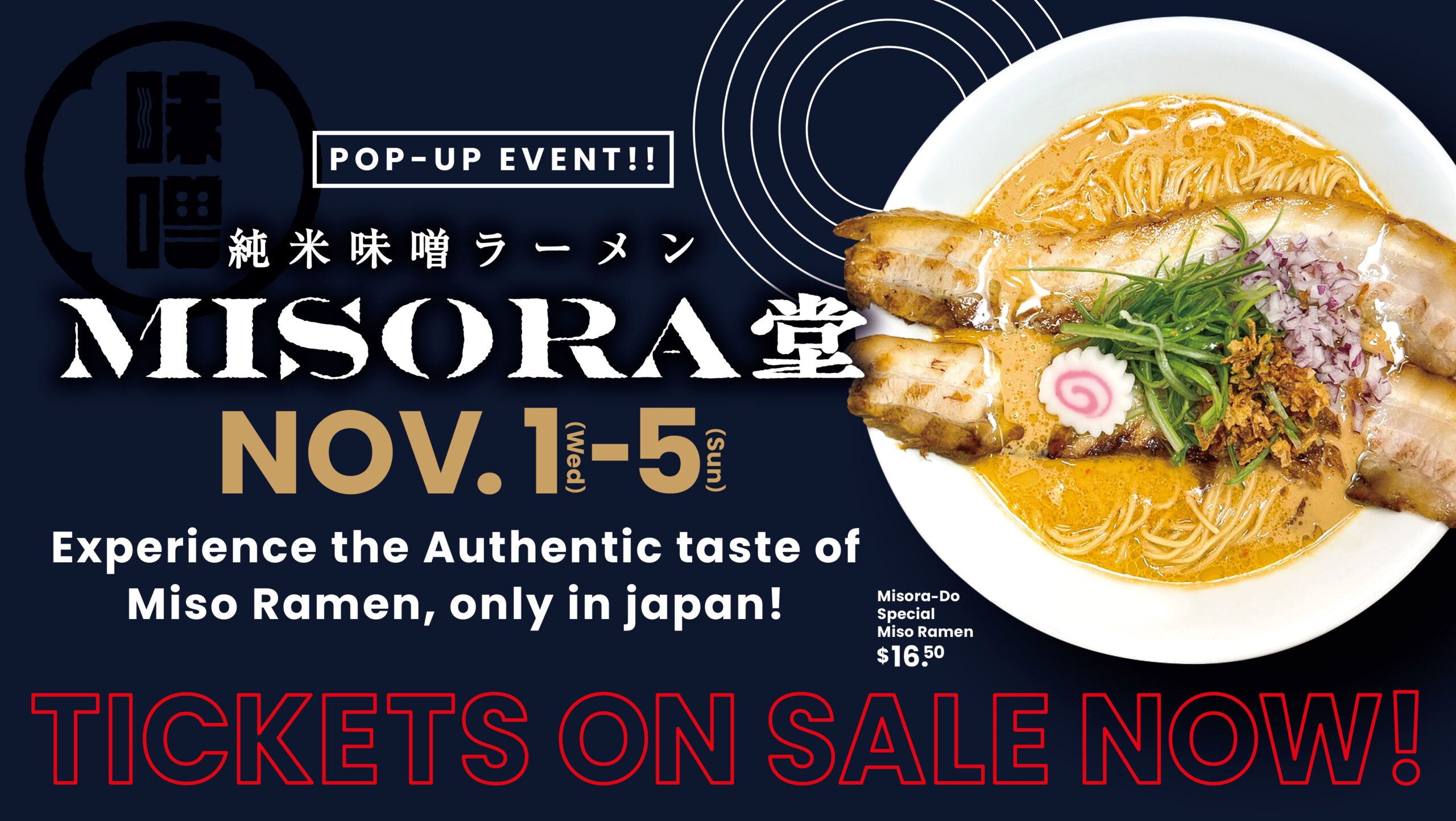 KC Craft Ramen x Misora do pup up event!! Nov 1st – 5th
This fall, don't miss out on a one-of-a-kind ramen experience!
Details: KC Craft Ramen is proud to collaborate with the esteemed Japanese restaurant "Misora-dō" for a limited time special event. For just five days, we invite you
Time & Location
When: November 1st (Wen) – November 5th (Sun)
Where: KC Craft Ramen
About the event
Guest Chef from Misora-dō: Professional chefs from Japan, passionate about authentic flavors, will bring their expertise and passion to the KC Craft Ramen.
🍜 Special Menu:
Miso Ramen: Misora-dō's signature dish, characterized by the rich aroma and deep flavor of Japanese miso.
Tonkotsu Ramen: This ramen offers a perfect harmony of rich pork bone and soy sauce-based soup, providing a savory and smooth taste that will satisfy you to your soul.
Vegetarian Ramen: We have specially developed two types of vegetarian ramen for this event. Do not miss out on these healthy and delicious new menu items. Contains mushrooms as an ingredient.
When: November 1st (Wed) – November 5th (Sun)
Session 1 12:00pm – 1pm
Session 2 1pm – 2pm
Session 3 2pm – 3pm
Session 4 3pm – 4pm
Session 5 4pm – 5pm
Session 6 5pm – 6pm
Session 7 6pm – 7pm
Session 8 7pm – 8pm
Session 9 8pm – 9pm
Ticket Price $16.50
Please note that the ticket price includes special event one ramen.
Drinks are not included in the ticket price and will be available for purchase on-site.
This tasting event is limited to ticket holders, so be sure to secure your spot early.
Come and enjoy our delicious ramen, appetizers, and drinks. We look forward to seeing you there!
After purchase, tickets will be sent via email
There are no cancellations or refunds.
In case you are unable to come at the ticket purchase time, there is no need to inform us of a time change as long as you visit us on the same day as your booked session. Simply come at a time that suits you best within the operating hours of the event.
Tickets are limited, so be sure to purchase yours early
Major Food Allergy Content: Egg, Wheat, Soy Beans, Sesame,